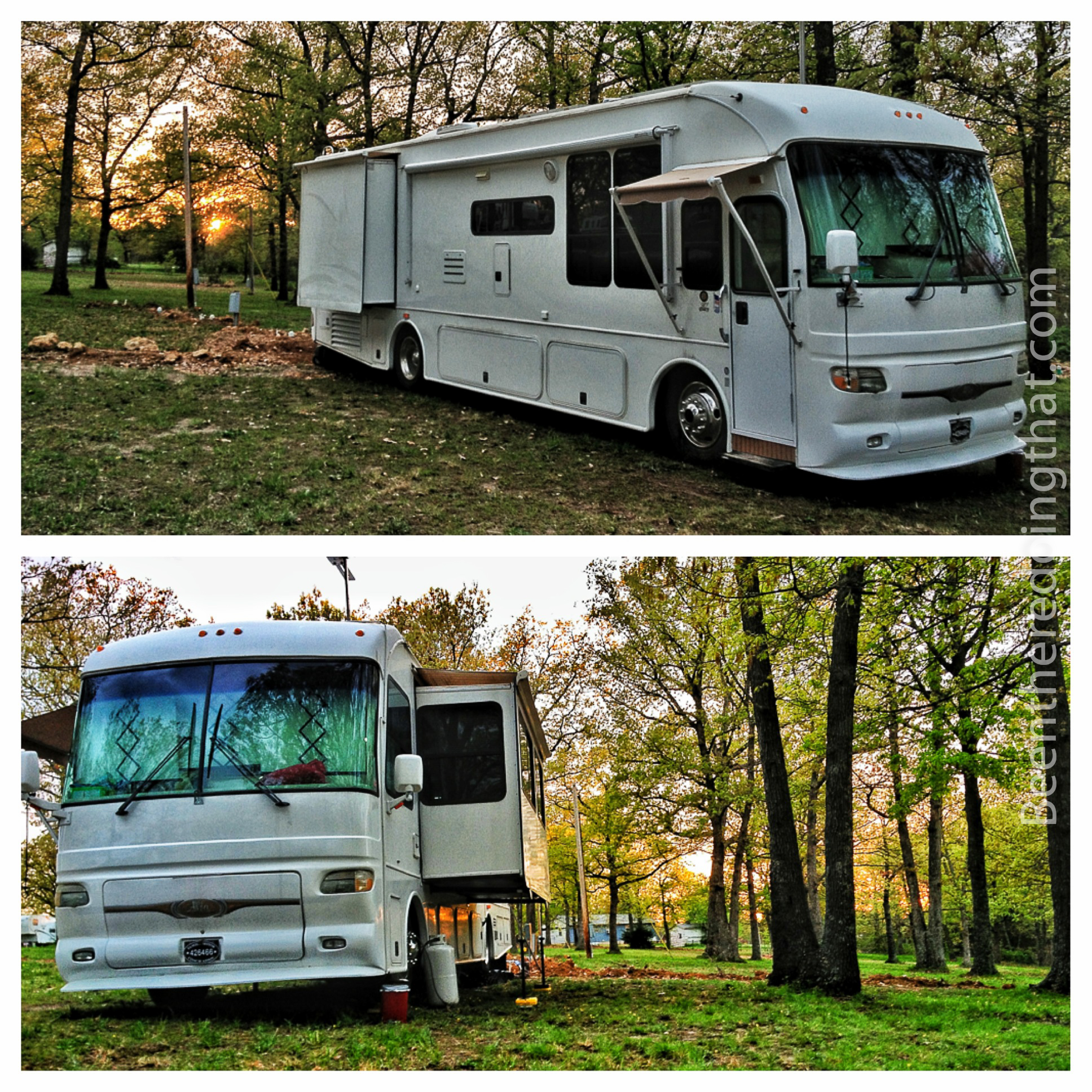 Life is too short… so do what you love,
be with people who make you happy,
live simply, try new things, and SMILE!
That's our motto.  Some folks think our lifestyle is crazy, while others think we are the luckiest people on earth.
October 1, 2011 was our first official day of becoming full-time RVers.  It was so liberating to have sold most of our possessions and move into our 389 sq ft of our 2003 Alfa SeeYa.  Our careers were changing and it was the perfect time in our lives to set out on our adventure.
We modified furnishings in our coach to make a perfect home office for the two of us.  We obviously aren't retired, so we have to make a living somehow.  We pour all our time in photography, music, and business consulting.  We post things on Facebook, Instagram, and our Blog of all the things we are doing and things we see.  It seems like we are playing all the time, but it seems we work more now, than we ever did…the difference…WE LOVE WHAT WE DO!!  We take advantage of every moment, enjoy the here and now and keep things simple.
We love being in business for ourselves and are excited to be growing our company as well as our experiences.  Join us whether you are thinking about full-timing, already are a seasoned full-timer, love to travel, or simply want to follow our blog.  We hope to hear from you to learn about your thoughts and experiences.
–Robert & Gayla Scrivener