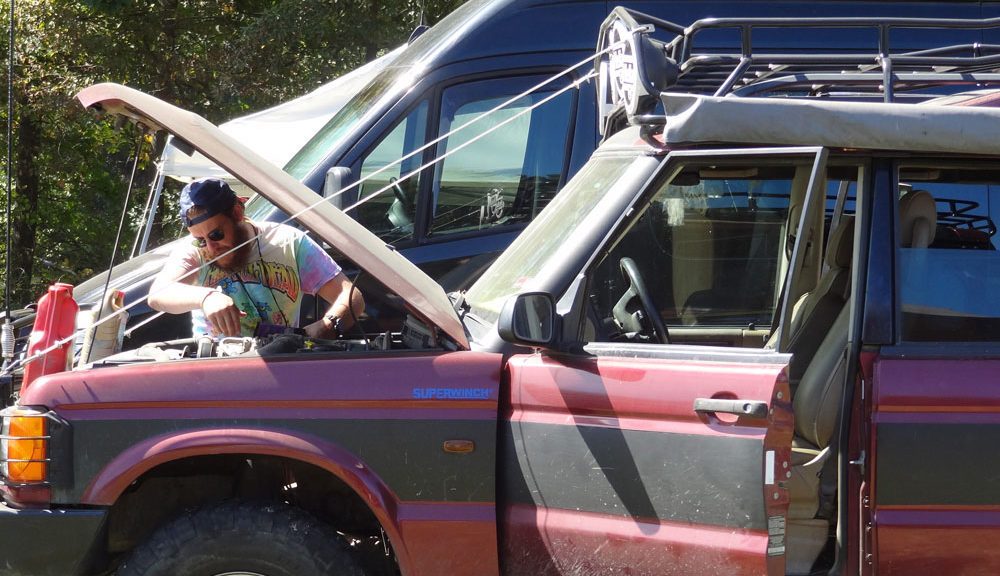 #010 – Stuck and 50 Miles from the Nearest Town
#010 – Stuck and 50 Miles from the Nearest Town
We are doing something different for this episode. When we were at Overland Expo East a couple of weeks ago, we met James Henry. We were campground neighbors and fellow volunteers for the event. He and his wife, Amanda, went on the Transamerica Trail last year. We thought we'd share some of our conversations we had with James.
.


Episode Highlights:
James Henry computer animator and Army Veteran from New Jersey
Website: jamescg.net
Was in the Army for 7 years
Became interested in overlanding because was basically doing it as an Army scout
Began planning trip three months before getting out of the Army
Bought 2002 Land Rover Discovery and modified it for trip
Purchased the maps from Sam Correro at transamtrail.com
Took two months to complete
Favorite parts were passes in Colorado and Moab
Impressed with Gaia GPS app for IOS and Android
Thought they were in real trouble

Power steering pump blew with fluid fiasco and the trip hadn't even really began
Death Canyon, UT – stuck in salt flats, storm a brewing, no cell service, 50 miles from the nearest town
An unexpected float trip in Idaho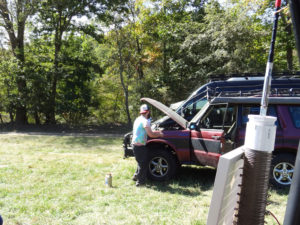 Thanks James for a great interview. We really enjoyed getting to know you a bit. May our paths cross again.