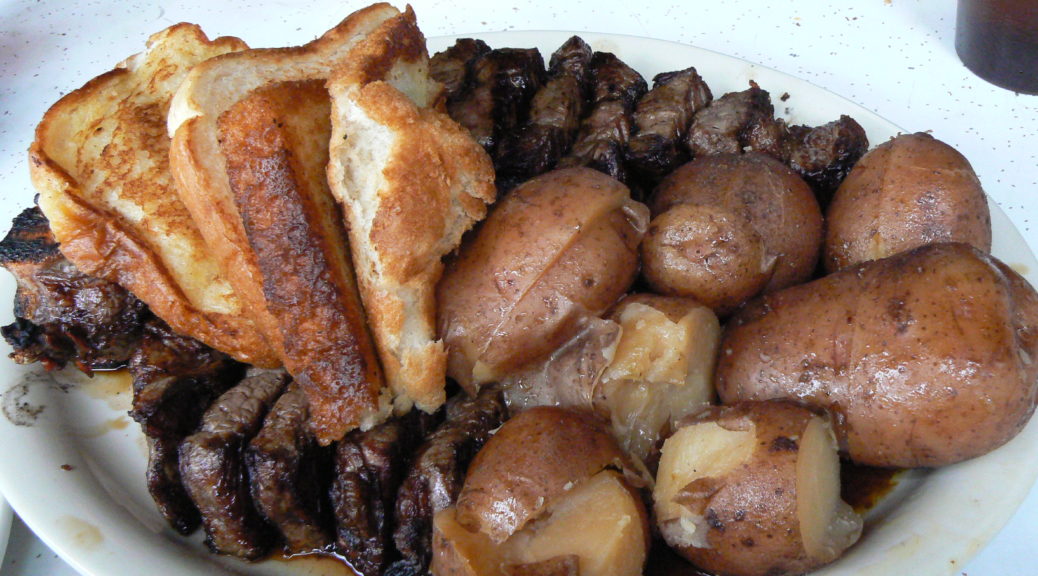 #021 – Our Top 10 Food Places
#021 – Our Top 10 Food Places
It's the end of the year and what comes with holiday celebrations? Food! Every get-together seems to be centered around food. In the midst of the holidays, we began talking about our favorite places we've eaten during our travels.
So, for our final podcast of the year, we thought we'd talk food. We hope you enjoy the episode as we share our top 10 restaurant picks, the food, and little stories that made them memorable for us.
.


Our Top 10 Eating Places
Spring Creek Tea Room, Ozark MO

Wonderful strawberry salad
Known for their desserts
Our favorite tea room of all in the area
Triple J Chophouse & Brew Pub, Lubbock TX

Good steak
Visited when we had a quick 3-day weekend
Came across when we finally found larger than life Buddy Holly Statue
White Grill, Nevada MO

Close to home
Whistle Burger
Suzie's
The Fork & Spoon by Simply Delicious, Springfield MO

Knights of Columbus Hall
Roast Beef with caramelized onion, mashed potatoes with balsamic gravy
Salted Carmel ooey gooey cake
Arthur Bryant's Barbeque, Kansas City MO

Wonder Bread & Meat
Been to three locations
Favorite location is original
Blues City Café, Memphis TN

Memphis in May trip
The biggest plate of food we've ever seen
Farm House, Olema CA

A part of The Lodge at Point Reyes, located on three acres which adjoins the 71,000 acres of the Point Reyes National Seashore Park in Northern California
The best steak we've ever tasted
Expensive, but oh my!
Mimi's Café (Officially called Mimi's Country Bakery and Kitchen), Grant AL

Very small town
In a little house converted into a restaurant
Mismatched tables and chairs
Cute murals painted on the walls
Menu was handwritten with items crossed out when they ran out
Big Bob Gibson, Decatur AL

Famous for their white sauce
Loved their turkey
Parker Pie Company, West Glover VT

The drive on miles of dirt roads.
Saw pipes from trees, figured out they were for maple syrup
Our favorite was The Green Mountain Special

Baby Spinach, Red Onion, Bacon, Apple, Fresh Garlic, Cheddar Cheese, drizzled with Maple Syrup
What's your all-time favorite eating place you've been in your travels? Email us at podcast@beentheredoingthat.com. We'd love to hear any recommendations.
Photo Gallery