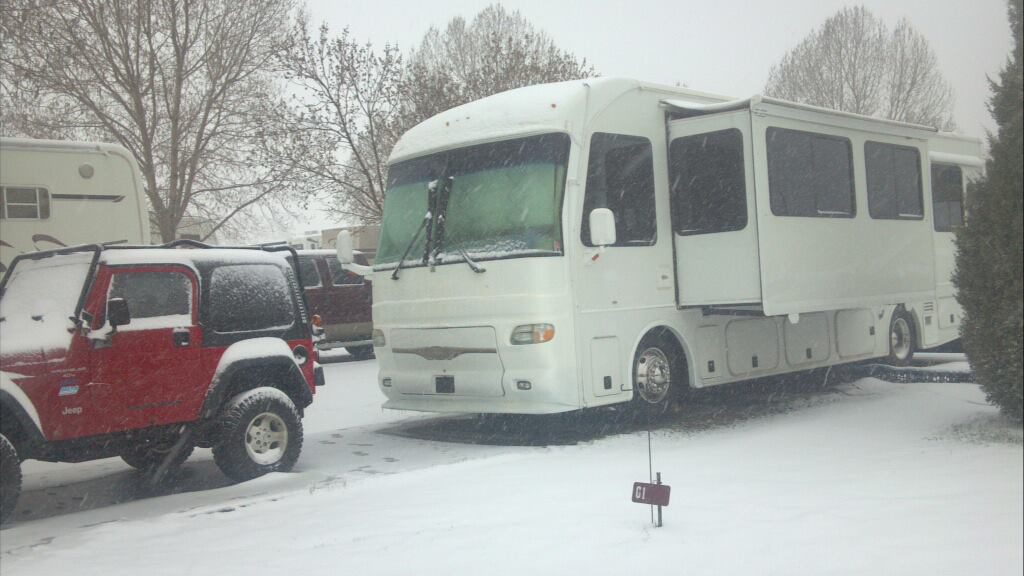 #019 – Brrrr! Spending Winters in an RV
#019 – Brrrr! Spending Winters in an RV
We've been living in our RV for many winters now. With the first day of winter coming soon, we've been reminiscing about our winter fun we've had so far living in our RV during the coldest part of the year.
Most people travel to mild climates when they are in their RV. In an ideal world, normal people follow the weather patterns to stay away from the extreme cold. Not us! Maybe we just can't be normal.
Whether it is for work or to have a tad of adventure, sometimes RV living has to happen in the dead of winter. RVs aren't really known for being well insulated. So, winter living in our RV isn't without its challenges.
We hope you enjoy the episode. Maybe there's something you can learn from our experience or, maybe our experiences will make you chuckle.
We'd love to hear your winter RVing adventures. Email us at podcast@beentheredoingthat.com.
Hover over thumbnail for the caption.
Referenced in podcast:
The links to the tote tanks are similar styles of what we've used, but ours were different capacities.