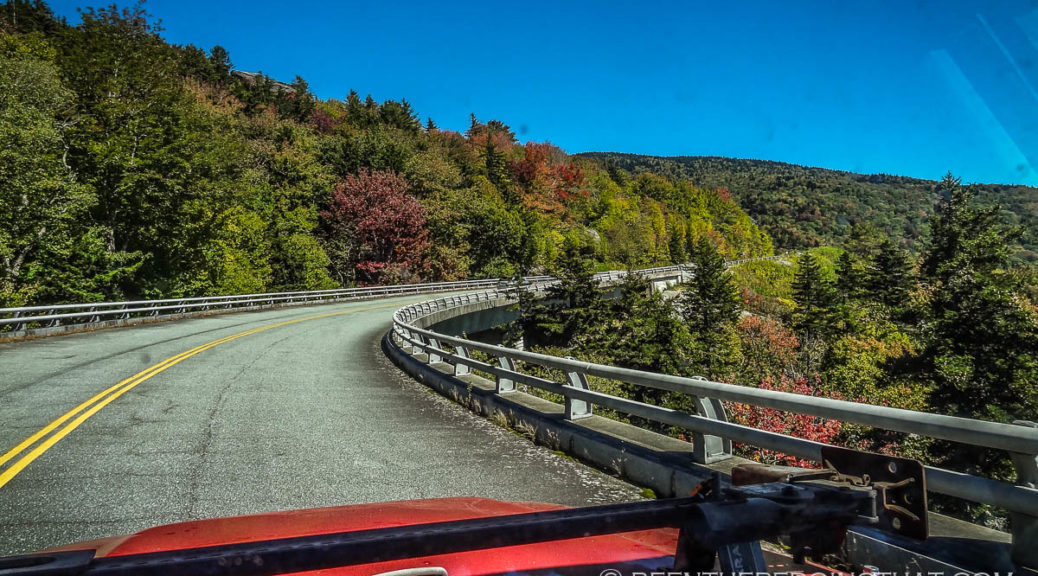 #012 – Oh Deer! Trip back home from Overland Expo
#012 – Oh Deer! Trip back home from Overland Expo
Our main lesson we learned from our trip East this year was that two weeks was entirely too fast. It's not about the destination, it's about enjoying the journey. Even though we felt the pressure of meeting the deadline to get back to our home base, we made sure to take some time off work and concentrated on sightseeing.
.


In this episode, we talk about our travels from the Biltmore Estate after Overland Expo East 2017 back to Springfield, MO.
It's not an adventure unless there are a few challenges.
Episode Highlights
Long meandering drive leaving the Biltmore Estate
First day, only drove 30 miles
Rested and worked a bit at Asheville East KOA
Began our journey on the Blue Ridge Parkway
Great slow speed. Parkway speed limit is only 45 mpg
Plenty of pull-offs for scenic overlooks
First drive since installing the crafted heat shield and replacing the #3 injector on the Jeep at Overland Expo
Linville Falls campground was amazing…peaceful and beautiful
Mt Mitchell, North Carolina – the highest point east of the Mississippi
Meandered our way toward Virginia on back roads
Stayed at Grayson Highlands State Park and enjoyed the wild ponies
Hiked to the highest point in Virginia, Mt. Rogers
Hike was 9+ miles with some of it on the Appalachian Trail
Procrastinating on returning, decided to stay at Cumberland Gap
Had wonderful internet, so we stayed an extra day to catch up on some work
Downside, clouds had rolled in and we had terrible solar
Headed home and pushed ourselves and drove 700+ miles in one day, 55 mph
Oh deer! Then it happened at 12:05 a.m. just 150 miles from home.
Resources Mentioned