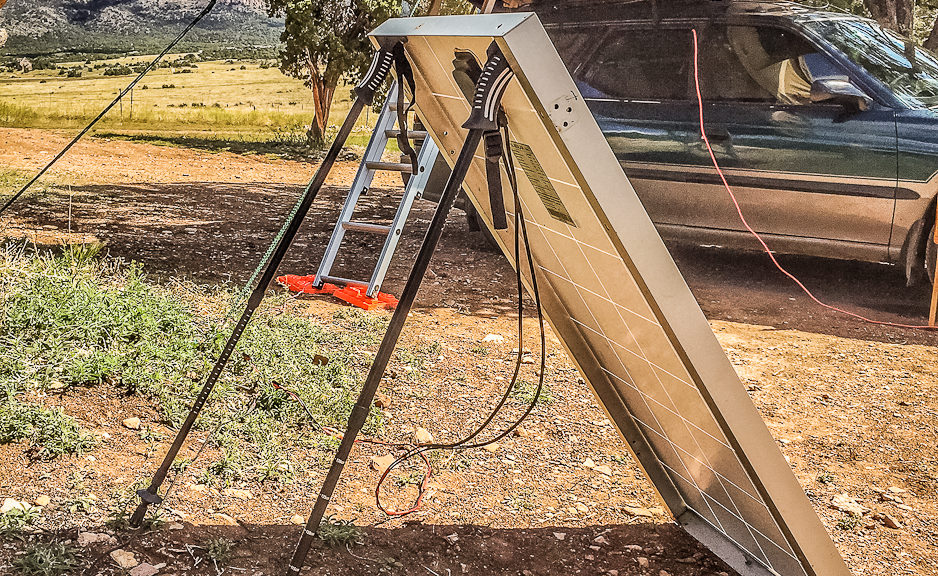 #013 – Keeping Things Powered | Our Solar Set-up
#013 – Keeping Things Powered | Our Solar Set-up
Solar is an important part of our work from practically anywhere lifestyle. In this episode, Robert and I talk about our solar set-up and how it has evolved.
Talking watts and amps is definitely above my pay grade. Robert is in charge (get it "charge") of everything to do with solar. I have no clue, even though he explains it to me often. I simply can't retain. It's like he's talking cursive.
If you are one that likes the technical stuff and want to see the equipment and set-up in more detail, check out Robert's post on his N0RVS site. There you'll find detail photos and specs.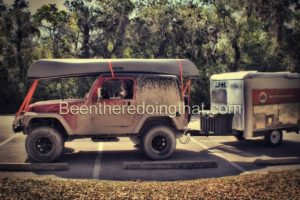 We got our first little solar panel in 2010 to help power a few things in the little trailer we fondly call the "honeymoon suite." Then in 2011, we bought two panels to install on the roof of our Alfa. It's always been important to Robert to not depend on shore power and be able to boondock. He is always finding ways to improve our set-up so that we can boondock longer.
Now that we prefer to travel in our Subaru or Jeep with our CVT instead of our RV, we have repurposed our panels and purchased additional batteries to power what we need for our traveling home and office.
We hope you enjoy the show and it sparks some ideas for you to power up your travel set-up.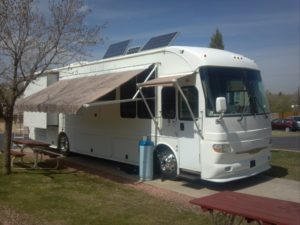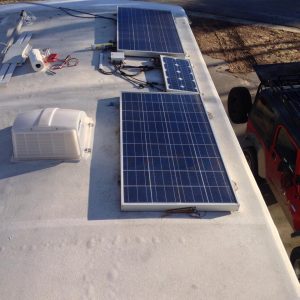 Resources