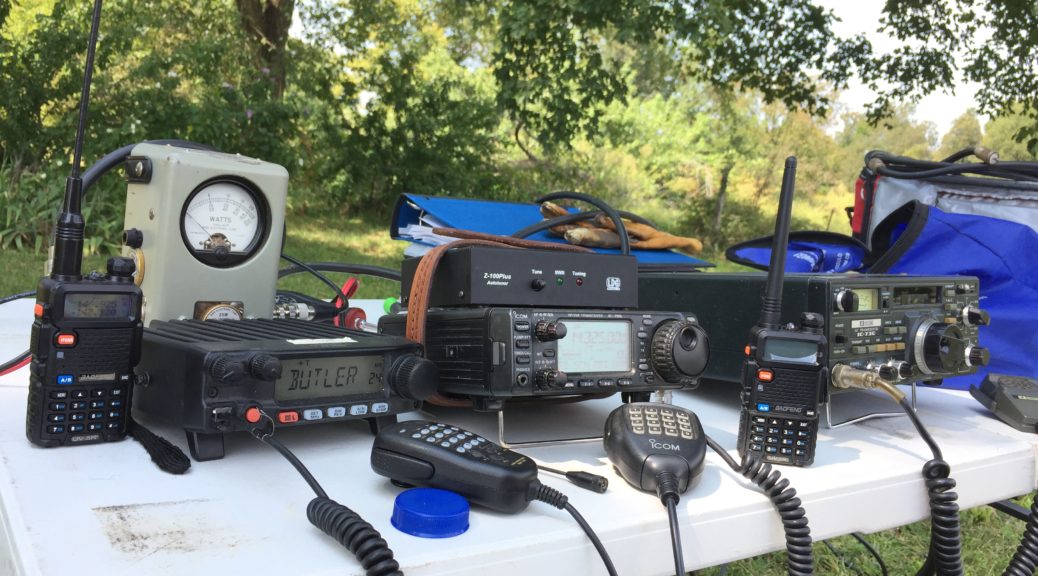 #006 – A Hamvangelist Weekend
#006 – A Hamvangelist Weekend
We took the opportunity this past weekend to set up camp and test out some things before we leave for our trip to North Carolina trip in a couple of weeks. Actually, Robert had been looking forward to the September ARRL VHF contest and he wanted to participate as a portable station. It certainly brought out the Hamvangelist in him!
Episode Highlights:
Robert had prepared for the last couple of weeks to get his antennas ready for the event.
Height is everything.
We stayed on family property, in a field, high on a hill to try to get the best signal.
Things didn't go exactly as planned.
Successful testing of our Baofeng handy talkies on family radio setting at over a mile away. (Robert was very pleased! He wanted to make sure to use them on our NC trip.)
Recently moved the roof-top tent forward and rotated on the Jeep so it would fold out on the passenger's side instead of the back. All systems worked and new crossbars good and secure.
Robert talked cursive about the VHF contest, but if you are a fellow Hamvangelist, you'd understand. Actually, he wasn't too hard to understand until he threw in some 5 dollar words.
Life is an experiment, that's for sure. This weekend got us out of the RV and outside. The experience helped us to not only think about and plan our North Carolina trip, but also Robert was able to trouble shoot and plan for the next VHF contest scheduled for January.