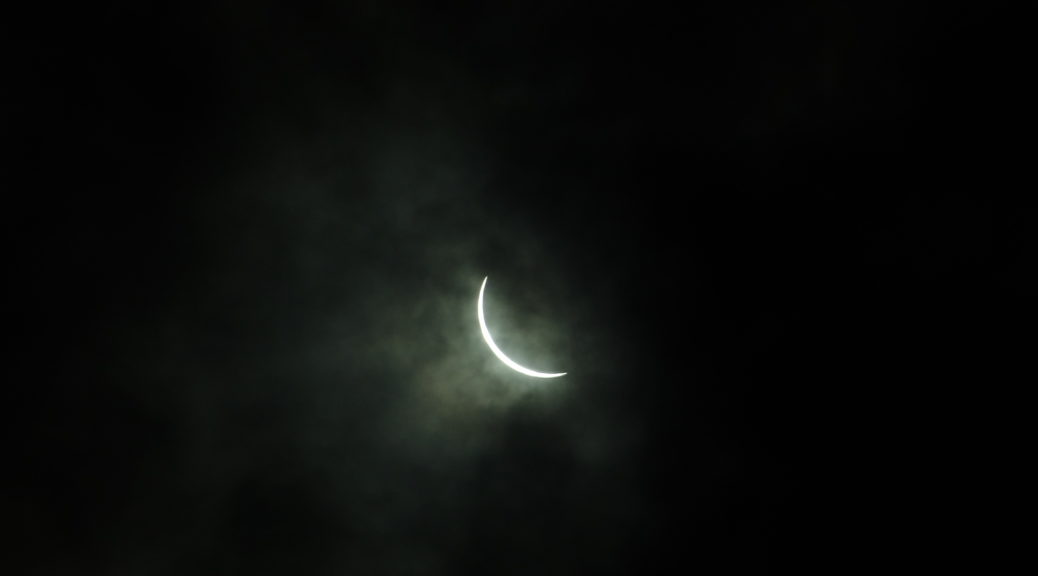 Travel Log | Solar Eclipse Trip | August 2017
Travel Log | Solar Eclipse Trip | August 2017
Traveled a total of 523 miles with average 17.73 MPG.
Vehicle: 1998 Jeep Wrangler
Time
Odometer
Notes
Photos

08/20/2017

10:48 am
192919
Left Caplinger Mills, MO home base. Travelled on Hwy N to Hwy 39 to Hwy 54
11:48 am
192969
Crossed into Kansas
12:30 pm
Turned north onto Hwy 59
12:55 pm
Turned onto N169/59 in Garnett. Stayed on Hwy 59
1:28 pm
193051
Stopped in Ottawa for gas and a snack. 20.7 mpg – fuel treatment added
1:44 pm
Left gas station
2:16 pm
Took a left onto Hwy 10 West in Lawrence. (Douglas County Road 1029)
2:38 pm
Turned right onto Hwy 24 East
2:43 pm
Left onto Hwy 59 North
3:11 pm
Right on Hwy 59 toward Atchison. Then left onto 206 Road at Atchison County line. Then right onto Hwy 159
3:24 pm
Right on 262 Road (dirt road). Left on KS-59 for 1.5 miles, then right on Hwy 9. Three miles then left on Hwy 73
3:32 pm
Left onto Hwy 73 North for 5 miles, then right onto Prairie Road (dirt road)
3:54 pm
Six miles on Prairie Road, then turn right on 170th (dirt road). After a mile turn left onto Racoon (dirt road). After 3.7 miles turn left onto Temple. Saw a "Welcome to Robinson" sign. Traveled 1.4 miles and took a right onto 220th Street. In ¾ mile took a left onto Sage Brush Road. In one mile, made a right onto 230th Street.
4:15 pm
193160
Arrived at Brown State Fishing Lake
The campground was a busier than expected. Thankfully it wasn't full yet and we found a nice camp spot next to the lake. Brown State Fishing Lake has free dispersed camping. The grounds have two vaulted bathrooms. Our Sprint service was terrible, but our Verizon hotspot worked well. Robert was able to make a call with Sprint service, but couldn't use the internet on our phone.

Our trip photo album [click on image to enlarge]:

08/21/2017

Solar Eclipse Day

In the morning, the rain was coming so we packed up and drove around. We decided to stop at Highland Mission State Historic Site (name on our map, but seems to be renamed Iowa and Sac & Fox Mission State Historic Site) for our eclipse view.

There were only about six or seven of us at the historic site parking lot. The clouds parted for the best part of the eclipse. The parking lot light automatically came on and with the partial cloud cover and the total darkness at 1ish in the afternoon, the feeling was certainly eerie.

Our eclipse slideshow [click on image to enlarge]:

1:23 pm
193181
Left Highland Mission State Historic Site after watching the eclipse. Traveled to Sparks then connected with Hwy 7 South
1:42 pm
Right on Hwy 20 to get away from traffic going into Atchison.
2:11 pm
Turned onto Hwy 73 toward Horton
2:20 pm
193218
Stopped in Horton for gas and eat. 15.7 mpg
3:30 pm
Left Horton after getting snacks and drinks at Dollar General. Got onto Hwy 159 South.
3:43 pm
Right on Bourbon Road
3:51 pm
Left onto State Hwy 116 East
3:59 pm
Right onto Edwards Road
4:24 pm
Left onto Ferguson Road for 19 miles
4:56 pm
Right onto LaCompton Road
5:06 pm
193281
Had to stop. Jeep acting up. Not overheating, but the fuel was vapor locking.
5:18 pm
Back on the road
5:37 pm
193296
Stopped again because fuel vapor locking
5:42 pm
Back on the road
6:05 pm
193310
Walmart stop in Ottawa for fuel treatment
6:41 pm
Left Walmart
7:46 pm
East onto Hwy 54
8:21 pm
193387
Quick stop in Fort Scott to stretch our legs and take a few evening photos of the fort.
8:31 pm
Back on Hwy 54
8:40 pm
193392
Crossed into Missouri
9:42 pm
193442
Arrived home at Caplinger Mills
Our little stowaway who rode with us all the way from Brown State Fishing Lake to home. Over 250 miles!