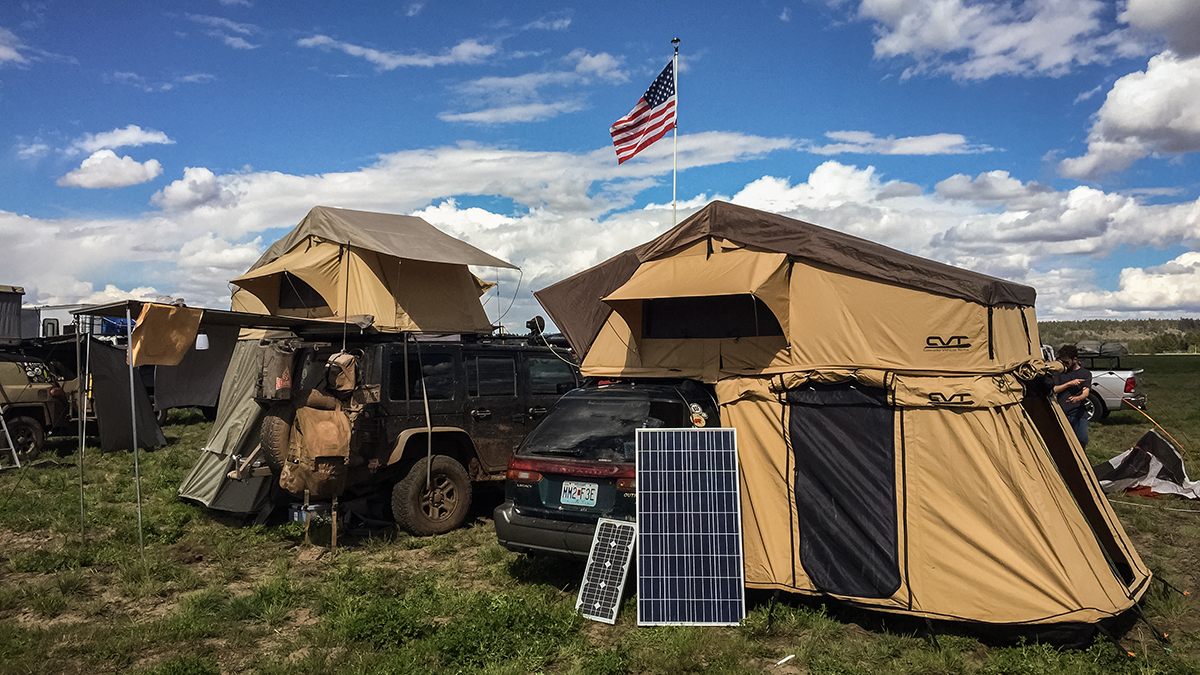 #008 – Reminiscing Overland Expo West 2016
#008 – Reminiscing Overland Expo West 2016
As this episode publishes, we are on our way to Asheville, NC to volunteer at
Overland Expo East
. We recorded this episode when we were preparing for our trip and reflect on our first Overland Expo experience in May 2016.
Episode Highlights:
First experience with Overland Expo at Morman Lake, AZ (Check out the link because we're in their recap slideshow, at least our vehicle is. See if you can pick us out.)
Overland Expo is an event gathering of like-minded individuals who live and travel out of their vehicle, usually 4-wheel drive or motorcycle
Not an RV event
Learn more about the event by going to OverlandExpo.com
Huge event, 8-10,000 people!
Camped in a field with many other vehicles with roof-top tents

Neighbors
Got a lot of ideas from those around us on their set-up

WINDY event — never experienced that much wind at an event and camping

Bloverland became the event's nickname
Anex room saved the tent
Only damage was small hole in mesh door of annex room

Event had huge vendor section
Classes available for all kinds of interests

Tactical Driving courses
Check out our recap blog post
Classes we sat in on:

Adventure Capital: Creating a lifetime travel fund with investment real estate & retirement planning, Johnathan Ehly & Carla King
10 Easy Ways to Get More Out of Your Social Media, Aliza Sherman
Taking and Managing Your Photographs, Mike Endres
Knots and Hitches for Securing Gear to Roof-Racks & Trailers, Rusty Rice
Basics of Visual Storytelling, Dean Shirley
Wayfinding With Map and Compass, Charly Aurelia
On-Trail Communications: Getting beyond the CB radio, Bob McNamara
Less is More: What do you really "need" to bring on an adventure? Walt Wagner
Sponsorship: The ins and outs of finding funds for your adventure, Sam Manicom
Weather and Climate Knowledge for Expeditions, Michael Douglas
HAM Radio Equipment and Use Workshop, Scott Martin, Coconino Amateur Radio Club

Met some great people who we follow on YouTube
Toured Overland Expedition Vehicles
We had a fantastic time out West and will be going back for sure. Now…we are headed East for our overland adventure!